Time Bandits is a whimsical fantasy-adventure film directed by Terry Gilliam, co-written by Gilliam and Michael Palin. The film tells the story of a young boy named Kevin who joins a band of time-traveling dwarves on a journey through history, encountering iconic figures and mythical creatures along the way. Their ultimate goal is to steal treasure from various time periods, but they soon find themselves in a battle against the evil "Supreme Being" who wants the treasure for himself.
Julian Doyle was a key collaborator on Time Bandits as the film's editor. His work was instrumental in bringing Gilliam's unique vision to life, from the film's imaginative set pieces to its blend of humor and darkness. Doyle's skillful editing helped to create a seamless narrative that kept audiences engaged from start to finish.
With its irreverent humour, imaginative visuals, and unforgettable characters, Time Bandits has become a beloved classic of fantasy cinema. The film's enduring popularity is a testament to the creative vision of Gilliam and Doyle, and their ability to craft a cinematic experience that is both entertaining and thought-provoking.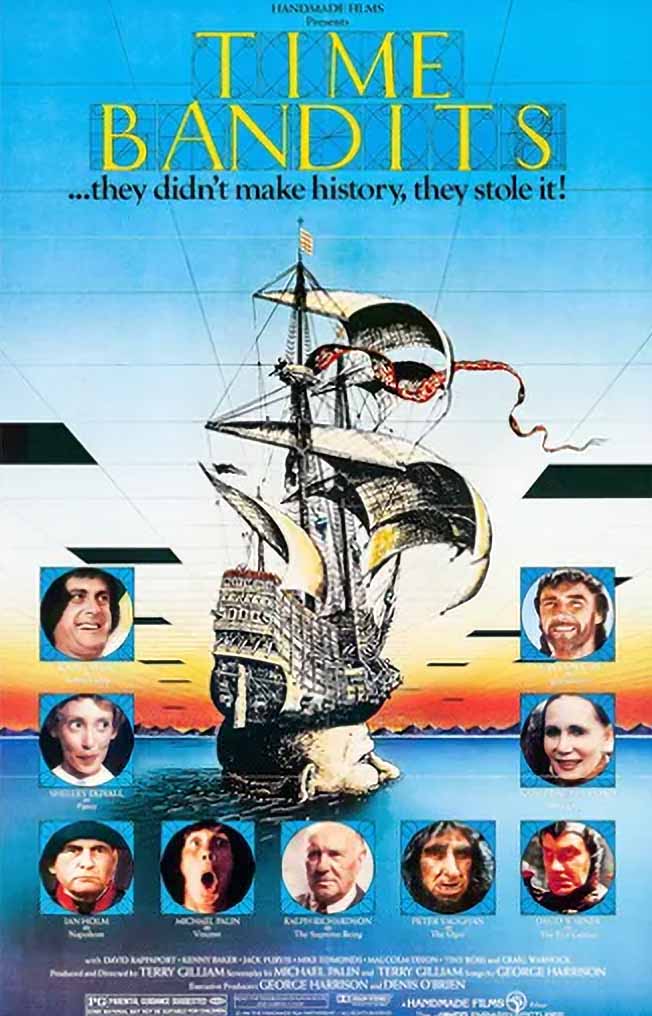 Julian Doyle
Filmography
Filmmaker Julian Doyle has worked on some of the UK's most cherished movies, including being a long-time collaborator on the films of Monty Python and Terry Gilliam. He has also written and directed a number of well-received films and music videos.